The Golden Quadrilateral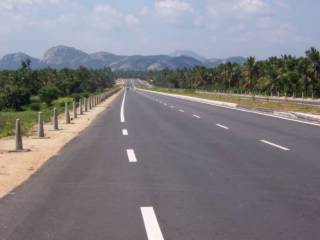 The Road often travelled:
This is a view of the newly laid NH46 between Krishnagiri and Vellore. This has become a kind of my favorite haunt in recent times. I had made this trip on the Ayudha Pooja day to have some Tamil food in Krishnagiri. It is always a pleasure to drive on this road. I wish all our highways get to this standard at least but preferably wider.